A few seconds after your rowers start a piece, you can see their current splits and rates in RowHero.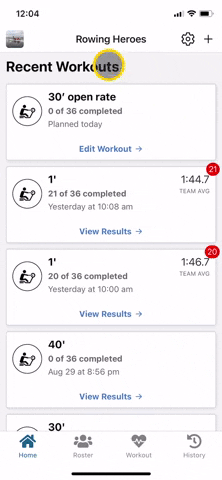 Step by Step
From the Home screen of your team, pull down to refresh the list of Recent Workouts.
The workout you care about should be near the top. Tap on "View Results" to go to that workout.
If you don't see "View Results," and this is definitely the workout that's started, wait a few seconds and try again.